York's International Women's Week is back!
This year focusing on the respect and recognition of women and their rights.
Redress equality and provide a better understanding of women, for our generation and future generations, a global message of the annual celebration.
The aim of the week is to focus of female equality, to empower and help women worldwide. The week is full of event helping to inspire people to respect and appreciate women across the globe.
The week has events for everyone and anyone to enjoy and feel empowered.
Rose Drew, who is one of the many helpers who organise the week and also hosts the York Spoken Word Poetry and Prose Open Mic event as well as three others.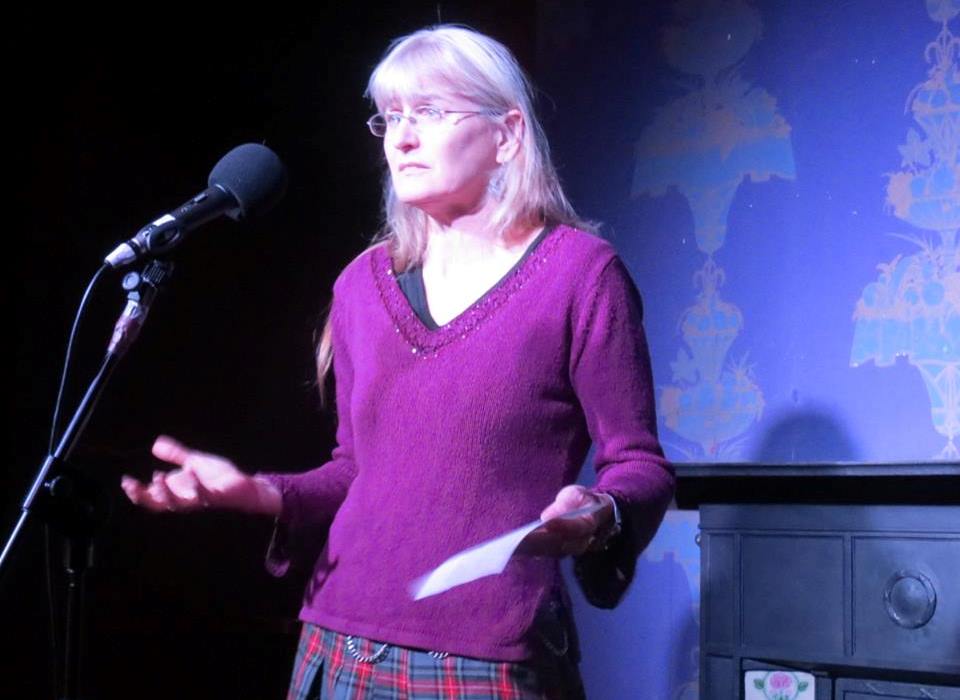 She described the week as a whole:
"To focus on the aims and achievement, and even the challenges women face in society. It's a way of setting it aside and honouring women."
The theme of this year's celebration is Respect and Recognition. Rose Drew also described the impact of how the week helps:
"we have to speak up especially us girls and women. We have to be able to say 'I'm sorry that was my idea, no I don't want to be touched in that way'"
Across York and worldwide different business are getting involved in supporting International Women's Week.
Paperchase are supporting International Women's Week by donating money to female focused charities. Neezla Aullybux, an employee at Paperchase explained what they aim to achieve:
"Paperchase is supporting Camfed, which is a campaign for female education, it supports women in Africa… For every pen that we sell we donate 25p to Camfed."
International Women's Week in York is running from the 7th through to the 15th  of March. The week is packed full of events from female empowerment talks to Oriental Dance sessions. In total there are over 37 different events to attend.
Must attend events:
Yorkits Workshop:
During this event women work together to make washable Feminine Hygiene kits to aid women and girls across the globe, to have access to free hygiene products when they're unable to afford them. The event is held at York Minster, Deangate on the 5th of March 10.00 – 16.00.
Women's clothes swap:
A Frock for FROK is another important event happening during international women's week. In this event bring 3 items or more of good quality clothes, shoes and accessories. Once you've donated your own clothes you can then shop around and pay only £1 for anything else you want from other people's donations. You can also enjoy tea and cake, as well as a showing of Khwendo Kor's documentary which give recognition to women and girls in patriarchal and impoverished NW Pakistan.
The week at a glance:
For the full programme visit: https://yorkinternationalwomensweek.wordpress.com/2020/01/28/yiww20-programme/
Sat 7th March:
10.00 – 16.00 Women and Fair Trade: Tasting Divine Chocolate
11.00 – 13.00 Craftivism Across Borders
15.00 – 17.00 Self-respect and Self-Recognition through Poetry
Sun 8th March:
10.00 – 11.00 What is the Divine Feminine & Divine Masculine?
14.00 – 16.00 Never Be Stuck! A fun drama workshop with Sue
17.00 doors open, 17.45 film starts CINEMARTS CAFÉ presents "MAIDEN" (15)
Mon 9th March:
19.30 – 21.30 Oriental Dance – Where West Meets East
Tues 11th March:
16.00 – 17.45 Women, York and the Environment
17.45 – 18.45 Yoga Lesson with Anna Semleyn
19.15 – 20.30 In This Together
19.30 – 23.00 Union Jill presents 'Sisterhood'
Wed 11th March:
9.30 – 10.45 Hula Hula Workshop
11.00 – 12.15 Aerial dace for absolute beginners
14.00 – 17.00 Respecting and Recognising Ourselves – WOMEN ONLY
Thurs 12th March:
10.30 – 11.45 Yoga Lesson with Anna Semleyn
18.00 – 20.00 Women of Westminster: An evening with Rachels Reeves MP – WOMEN ONLY
Fri 13th March:
10.00 – 16.00 Women and Fair Trade: Tasting Women Farmers' Coffee
19.00 – 21.00 All Change! Open Mic Theatre
Sat 14th March:
10.00 – 11.30 Iyengar Yoga for UK Friends of Khwendo Kor
13.30 – 15.00 Wellbeing for All Women?
14.00 – 16.00 Women for the Environment
14.00 – 16.00 All Change! Open Mic Theatre
Sun 15th March:
9.30 – 16.30 Pregnant then Screwed Live
11.00 – 13.00 Menopause Matters!
13.30 – 15.30 Strong Yorkshire Women
For more information visit: yorkwomen.org.uk or contact yorkwomensvoices@gmail.com